Doctors & Staff
Meet the experienced and friendly doctors and staff who make the Eye & Sight Center a leading provider of medical eye services and vision care products in Southern New Jersey.
---
David Gubman, MS, OD, FAAO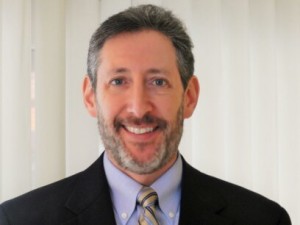 Dr. David Gubman has been practicing Optometry for more than 23 years and is a graduate of the State University of New York, College of Optometry and currently an Adjunct Professor of Optometry on the faculty of the Salus University's Pennsylvania College of Optometry.
Following his undergraduate degree from Brandeis University in Anthropology, he undertook his clinical degree at SUNY in Manhattan, NY. At the same time, Dr. Gubman completed his advanced research Masters Degree in Physiological Optics.
He then moved to Philadelphia to complete his residency in Cornea and Specialty Contact Lenses at The Eye Institute of the Pennsylvania College of Optometry in 1992 as well as a subsequent fellowship in Corneal Refractive Laser Vision Correction in 1994 in Kansas City, MO.  He was also one of the credentialed research optometrists for the multi-center National Eye Institute study on Keratoconus known as CLEK (Collaborative Longitudinal Evaluation of Keratoconus).  Dr. Gubman is accepting new patients in both the Voorhees and Woodbury Heights offices and he specializes in cornea, anterior segment, glaucoma, post-surgical contact lenses, Orthokeratology and laser vision eye care. Dr. Gubman has published book chapters and research papers and has lectured both nationally and internationally on the above topics and is known locally for his knowledgeable and compassionate care of his patients.  When out of the office, Dr. Gubman enjoys running, skiing, golf and just about any activity with his wife and son and daughter.
Memberships:
Fellow of the American Academy of Optometry
Optometric Refractive Surgery Society
American Optometric Association
New Jersey Society of Optometric Physicians
---
Terri – Optical Coordinator
Terri has more than 20 years of experience in the eyecare field, and assists patients and Dr. Gubman in our Voorhees office, both as our Optical Coordinator and as ophthalmic technician. Patients always know they will receive a friendly greeting from Terri as they walk in the door. And, so many rely on her skill and success year after year to select the perfect pair of glasses, along with state of the art lenses to suit their visual needs and lifestyle! Our patients also know they can call upon Terri to help with optical repairs and adjustments, scheduling, and insurance questions. Terri is happy when our patients are happy!
---
Heather – Optometric Assistant
Heather has more than 12 years of experience in the eyecare field. Heather helped us make the exciting transition into our newly renovated office space in Woodbury Heights! In addition to assisting Dr. Gubman and Dr. Silbert as an ophthalmic technician, we rely on Heather as a primary resource to assist patients with contact lens insertion and removal training and ordering. She knows how to help you select the perfect eyewear frame to suit your needs and style. She is also a great resource for help with scheduling, selecting and repairing glasses, and insurance questions. Heather's attention to detail helps ensure your satisfaction with your eyewear and eye care and always with a smile!